The Dolomites, a mountain range located in northeastern Italy, had been on my wish list for a while.
Returning to Italy after 4 years in October 2019, I couldn't miss the opportunity to visit them.
As part as the Southern Limestone Alps, the Italian Dolomites are widely regarded as being amongst the most beautiful and attractive mountain landscapes in the world. Featuring 18 peaks above 3000m, narrow, deep and long valleys, lush pine forests, meadows, picture-perfect lakes and charming small towns with picturesque churches, the Dolomites was declared a World Heritage Site in 2009 by UNESCO for its outstanding universal value.
It is the perfect place for outdoors adventures, such as: hiking, cycling, skiing, mountain climbing, paragliding, hand gliding and even rafting.
Traveling along the Dolomites and through its incommensurable natural beauty left me completely in awe! This part of Italy has definitely stolen my heart and become one of my favorite places on earth.
Roads backed by towering cliffs, lakes with crystalline water, trails amongst lavish forest and majestic mountains, superb natural parks and "rifugi" (huts) with otherworldly views, are just some of the reasons you should put the Dolomites on your list.
If you're still not convinced, I selected 15 of my best pictures to make you want to visit the Dolomites right now.
15 Otherworldly Pictures to Make you Want to Visit the Dolomites Right Now
1 – I want to start with the very first picture that I saw of the Dolomites and which made me want to visit it.
This small and graceful church might have the most impeccable setting anywhere. It's surrounded buy a verdant meadow, a luxurious pine forest and impressive jagged peaks.
This terrific scenery make you wonder that you're daydreaming or have arrived in paradise…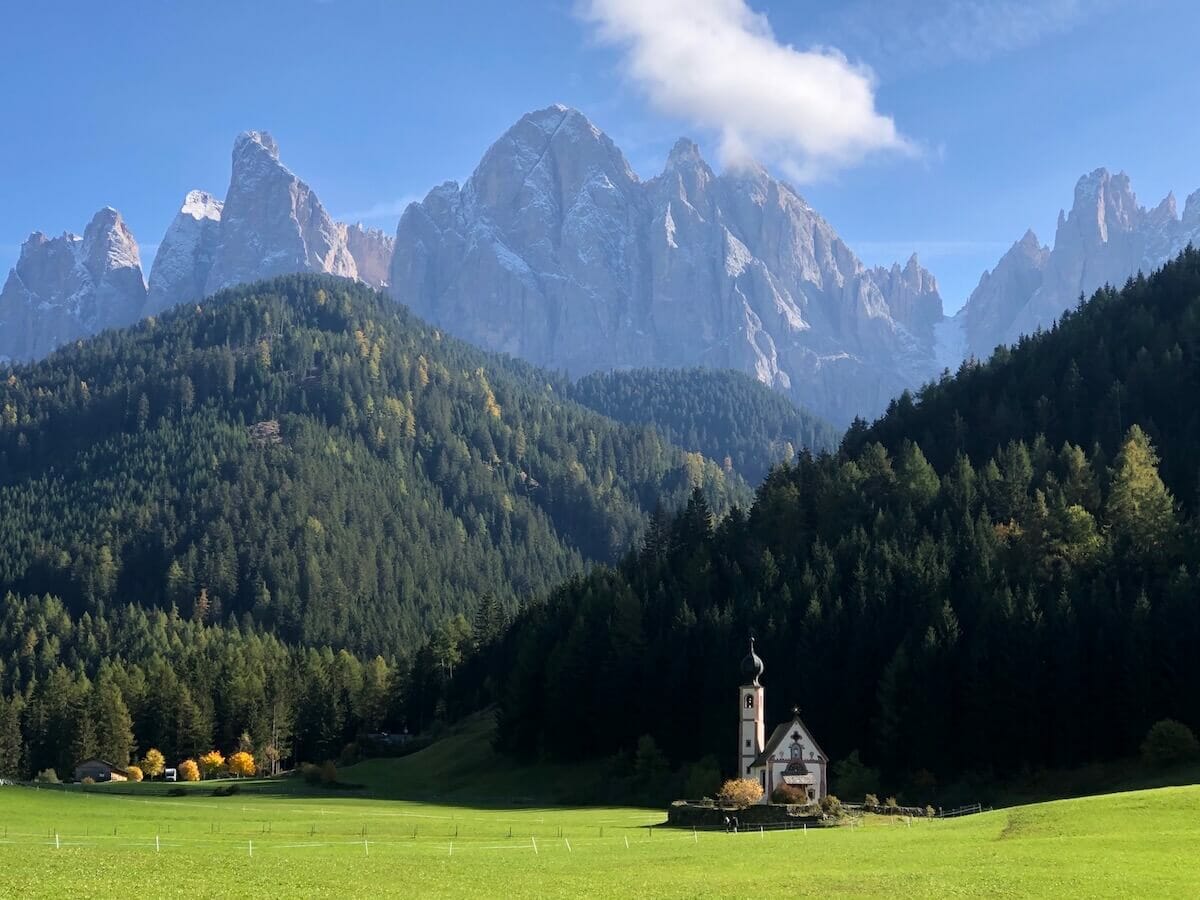 2 – Driving in the Dolomites is hard!! Not because of the road conditions, traffic or speed limit, but just because it's simply impossible not to stop to take pictures.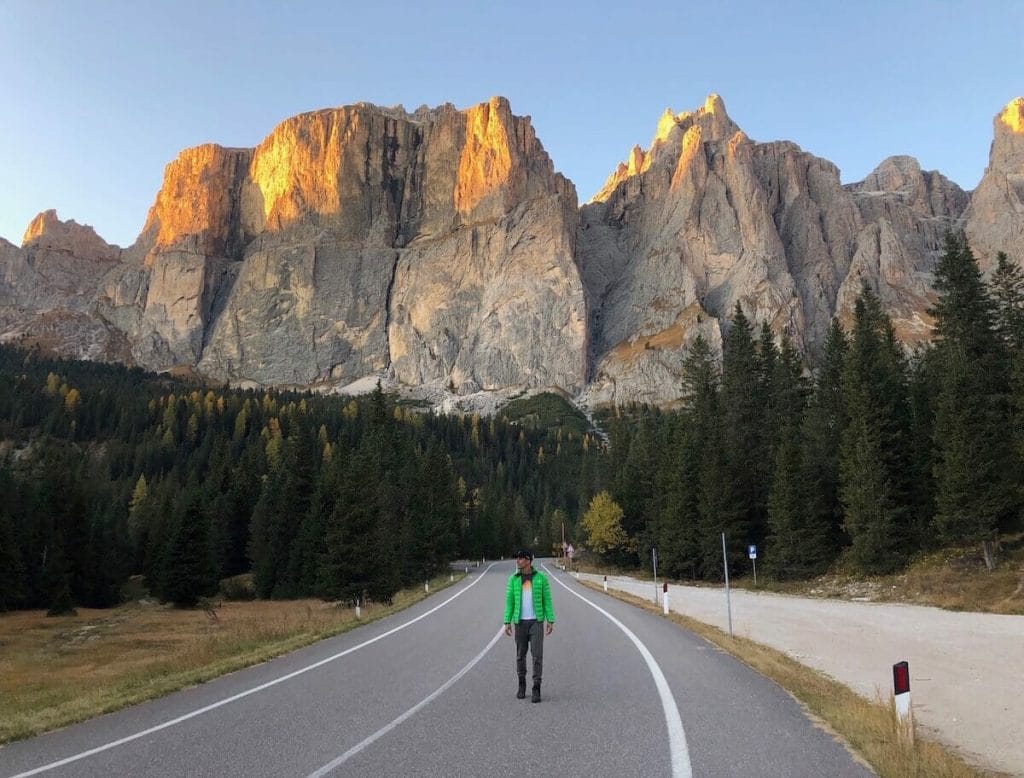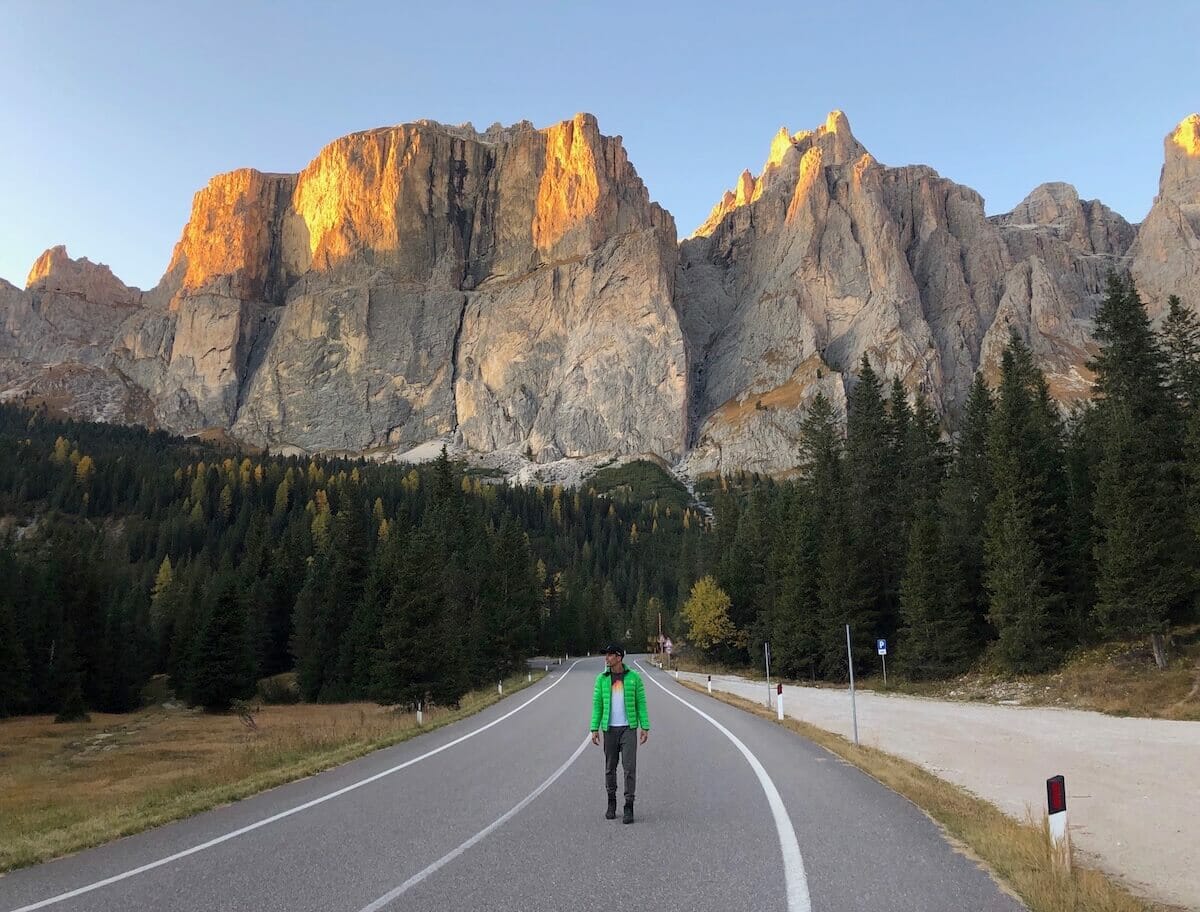 3 – There are so many fascinating lakes in the Dolomites and some of them look like they came straight from an impressionist painting.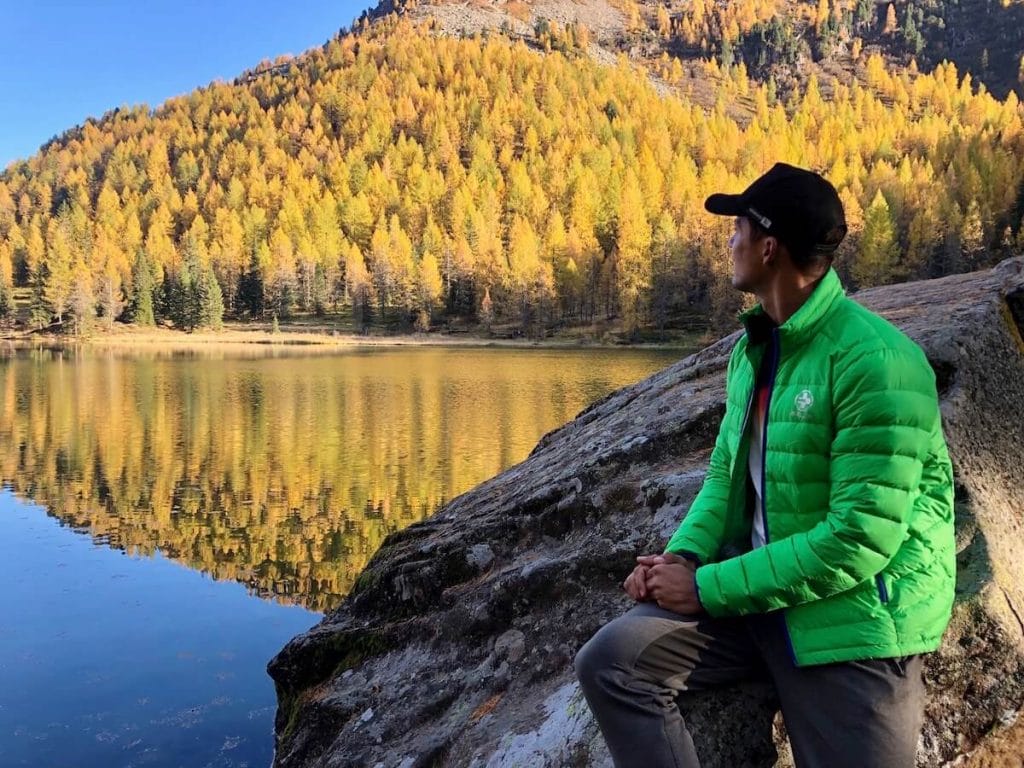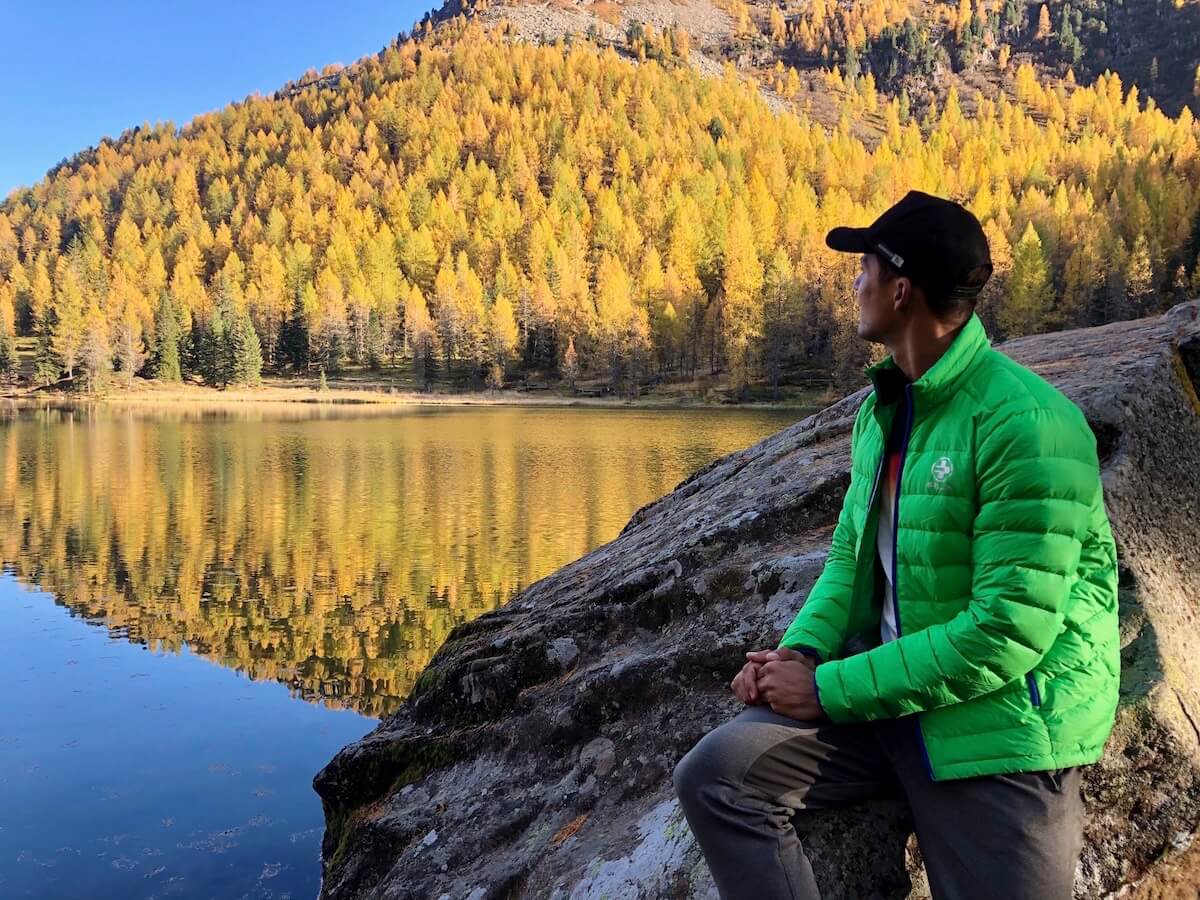 4 – Whether you visit the Eastern or Western Dolomites, one thing is certain, you will drive through charming small towns with scenic roads that will make you fall completely in love with this part of Italy.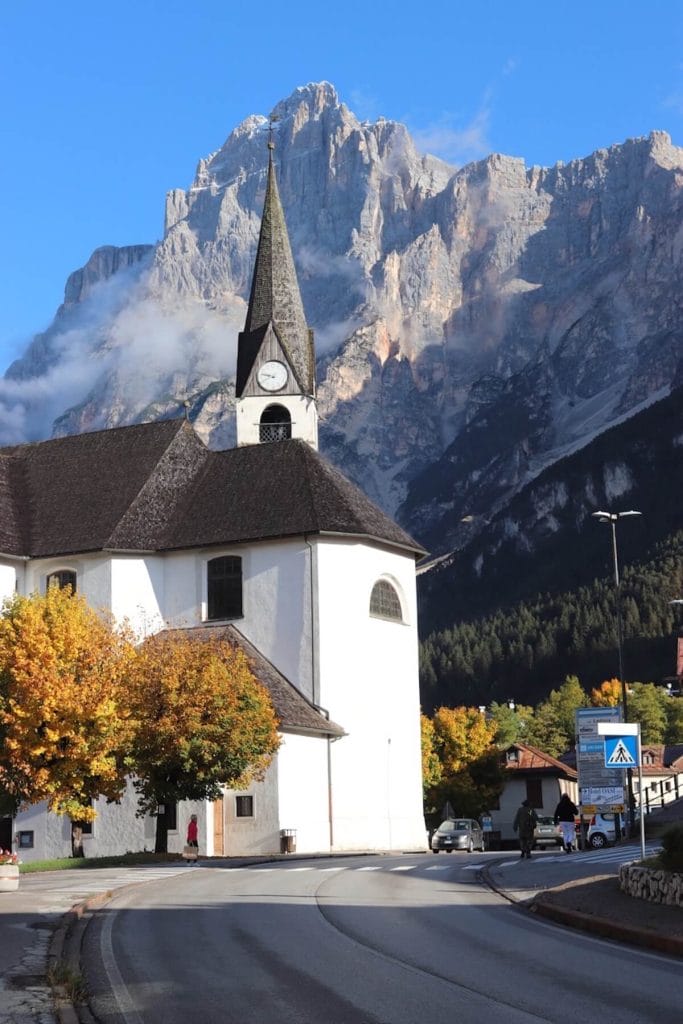 5 – Make sure to put Rifugio Col Gallina / Passo Falzarego on your itinerary. This is an impressive area and there are many cycling routes, trails, ski slopes, a cable car and even a First World War Open Air Museum.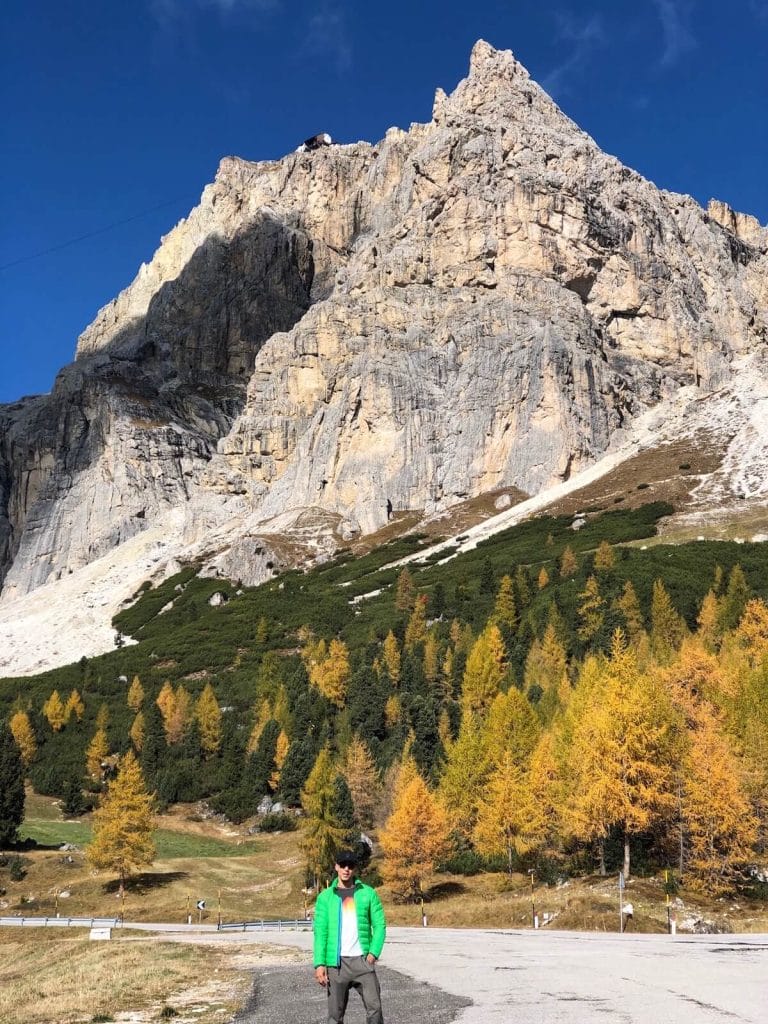 6 – During the autumn the fall foliage bring a new range of colors to the Dolomites and make it even more appealing.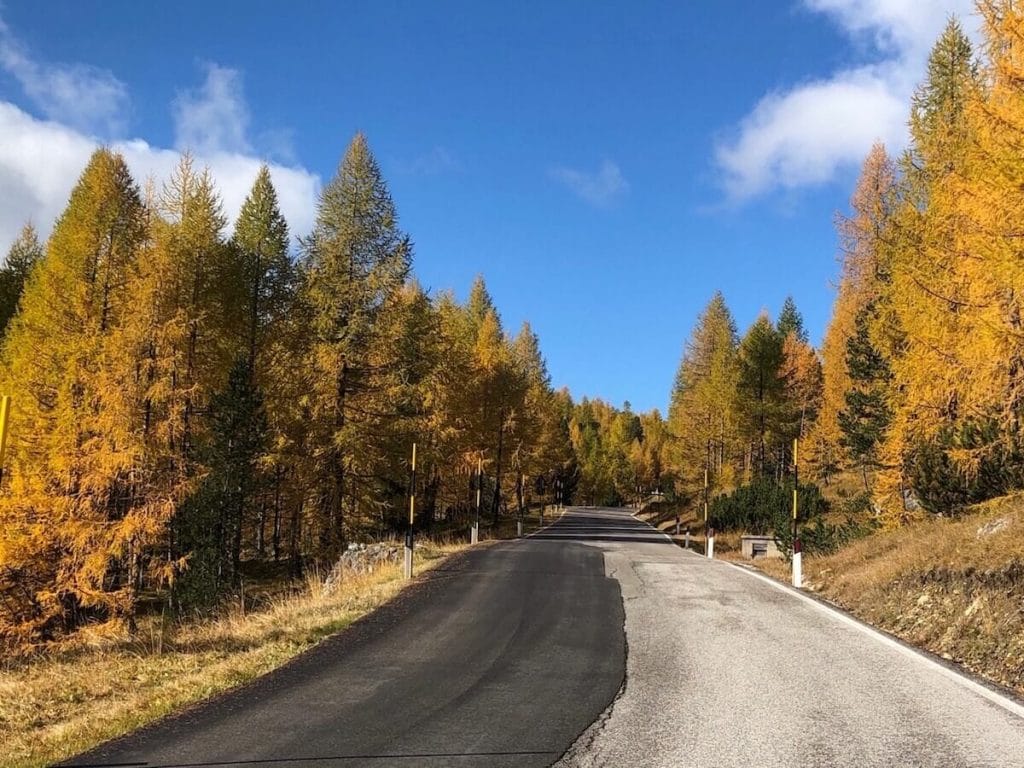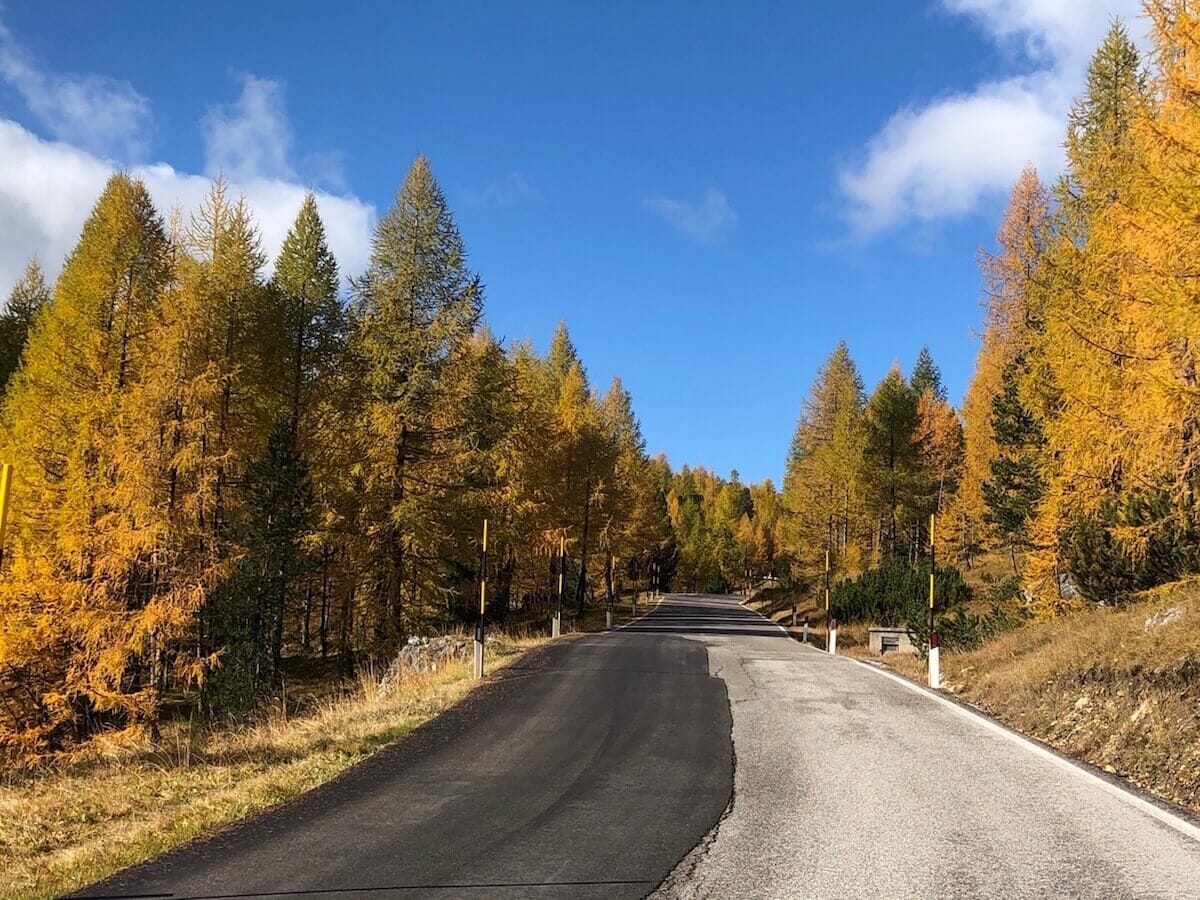 7 – In the winter the Dolomites become a thrilling winter wonderland with its diverse range of slopes that are among the best in the world.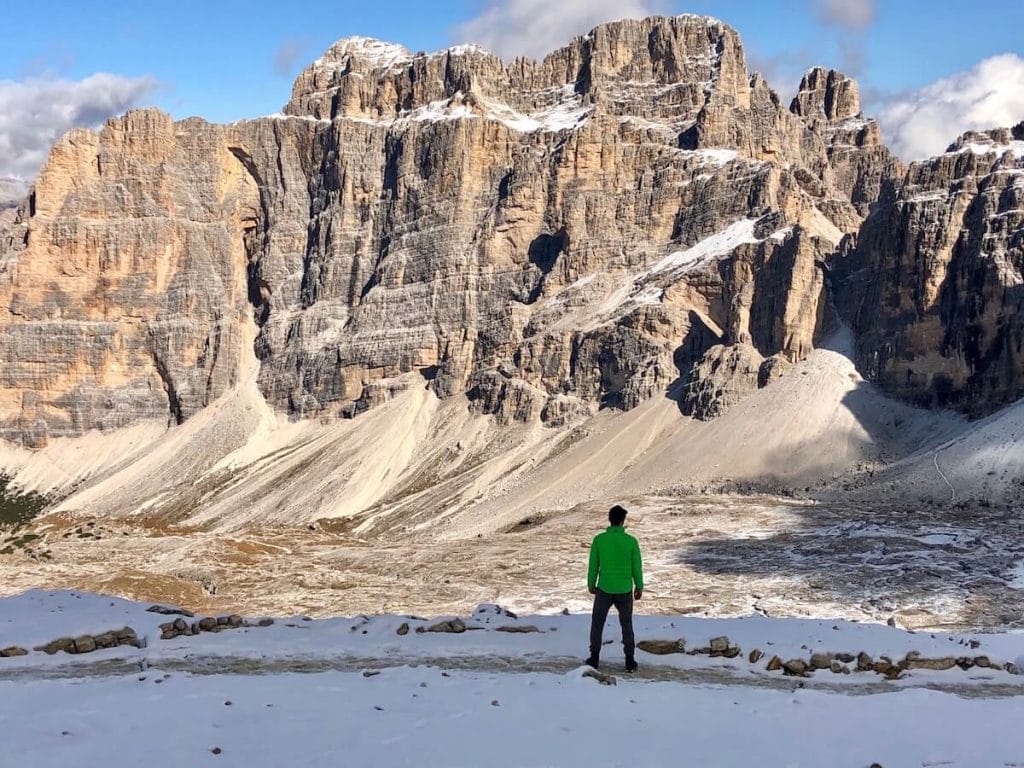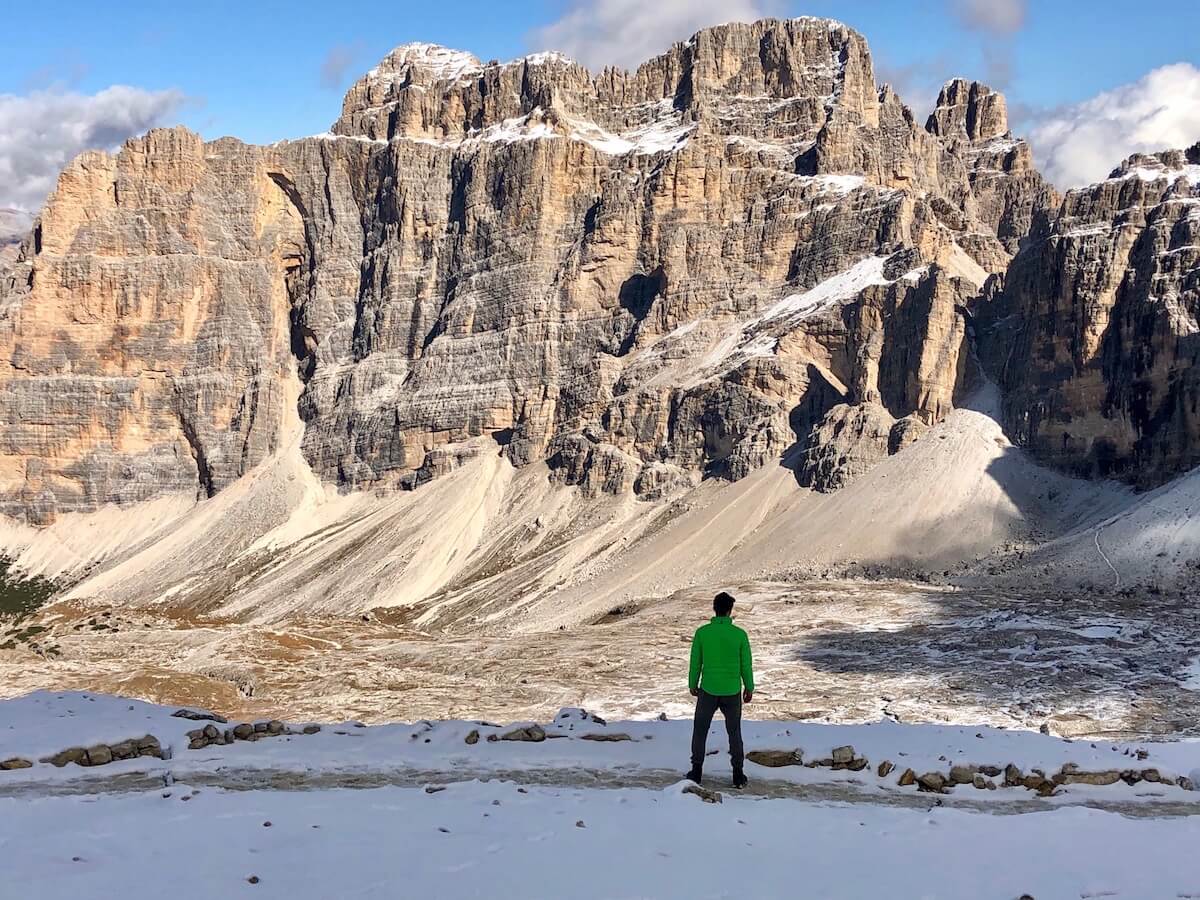 8 – A trip to the Dolomites cannot be complete without seeing the best-known mountain groups in the Alps, the three prominent monoliths of Tre Cime di Lavaredo.
In fact, Tre Cime is considered one of the best hikes in the Dolomites. Unfortunately I couldn't finish it because the weather wasn't good. Hopefully next time…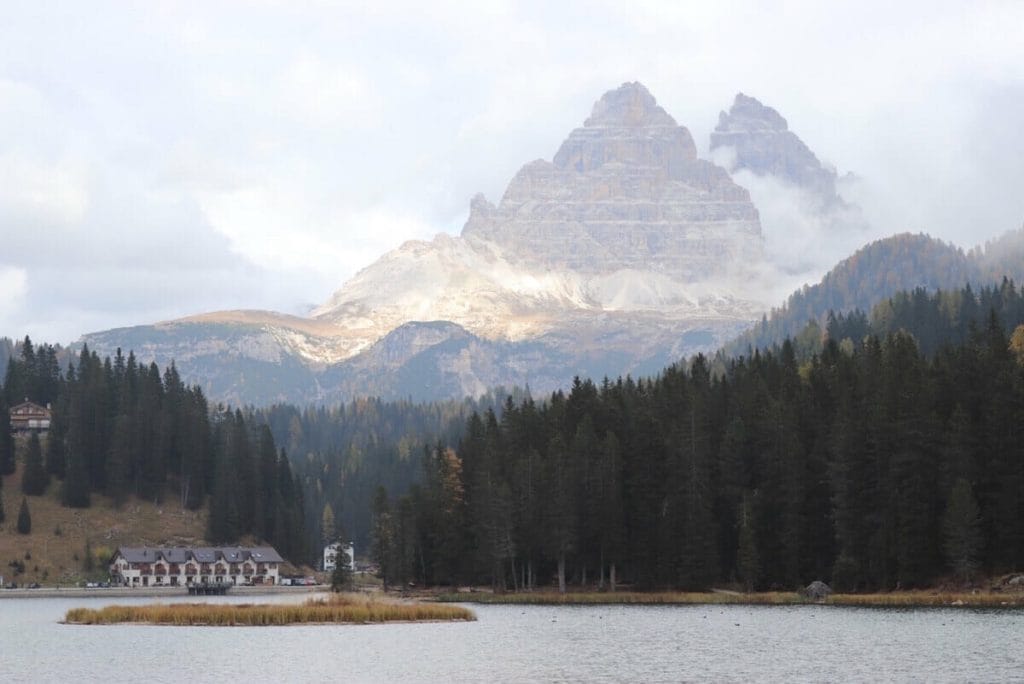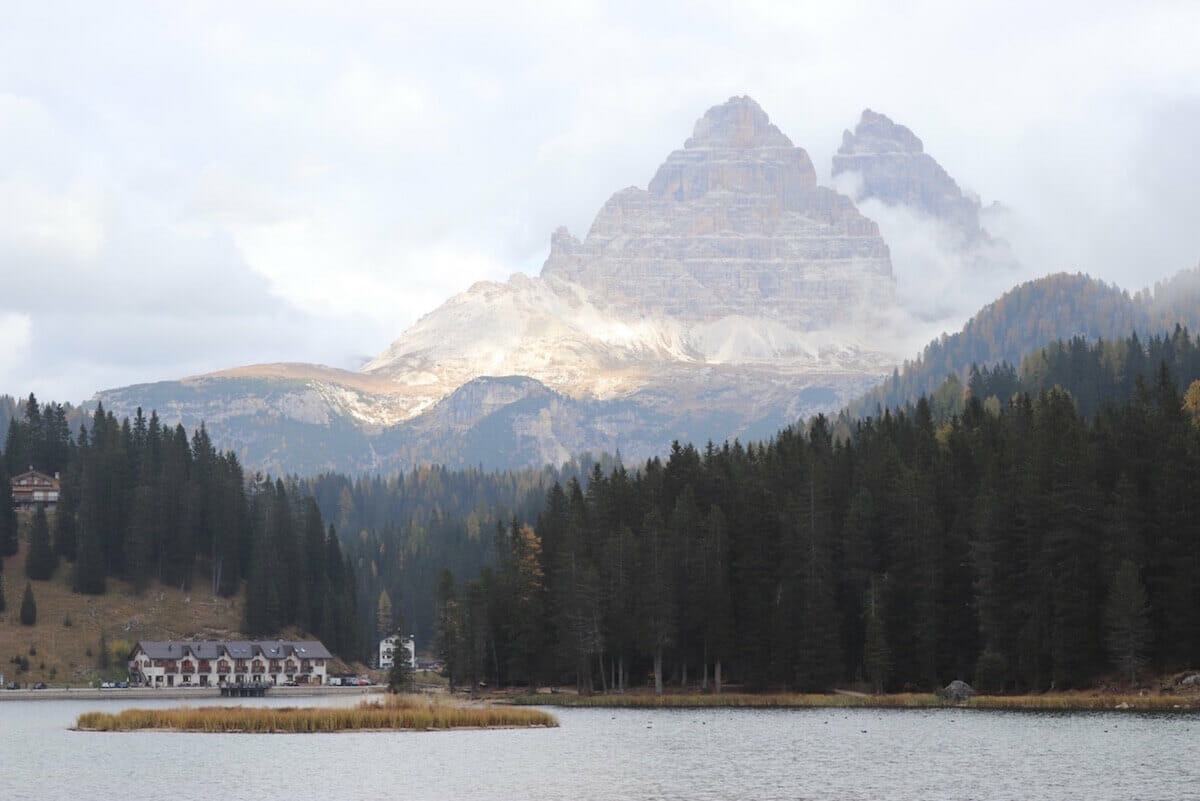 9 – Take in the dramatic and wondrous fairy-tale like mountain scenery whilst driving in the Dolomites.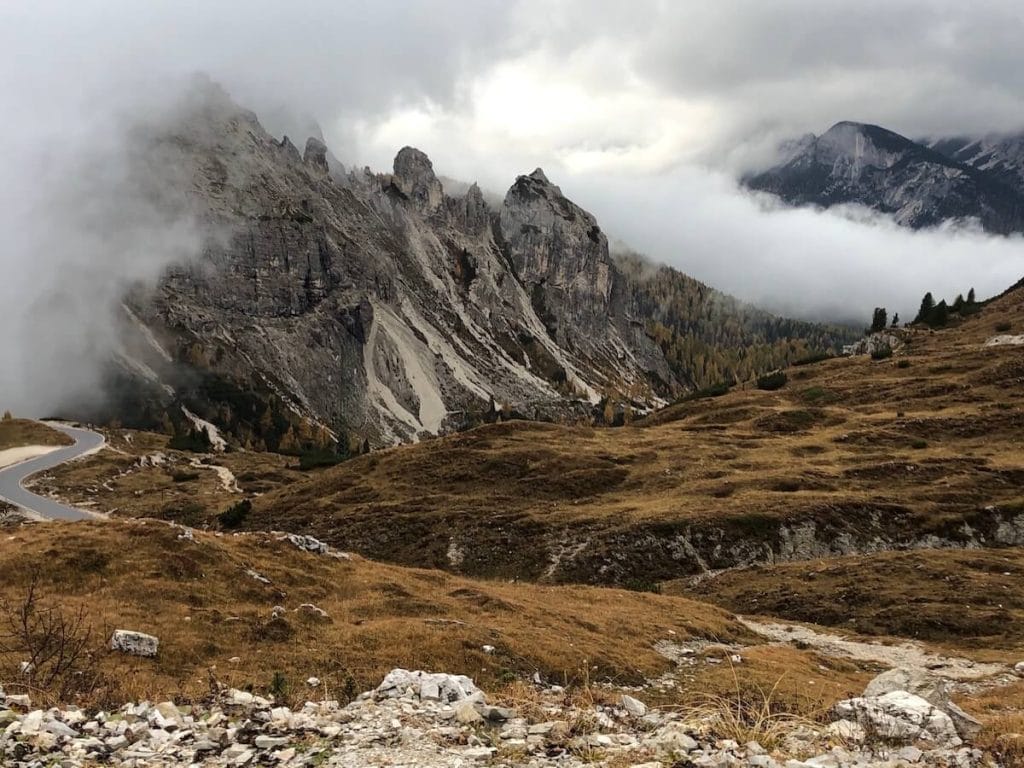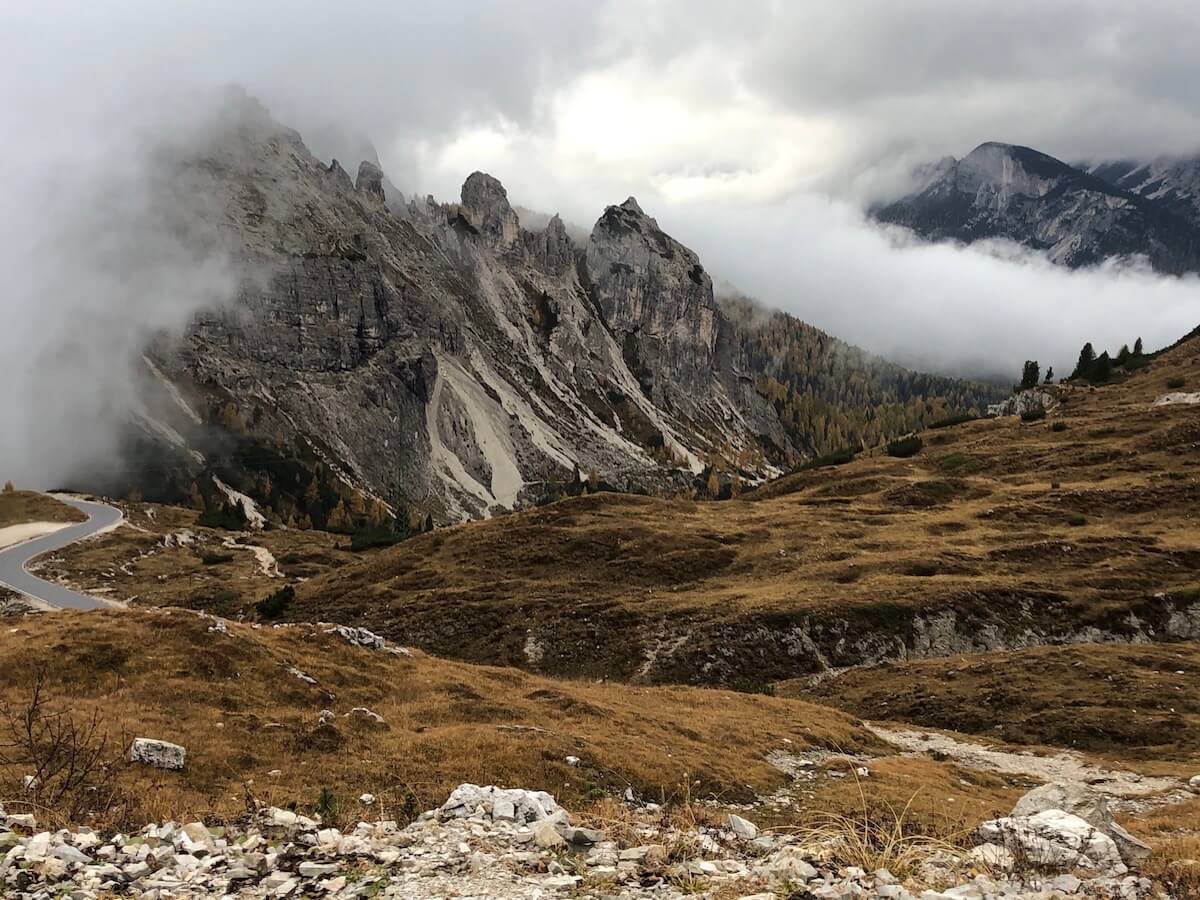 10 – Visit Alpe di Siusi and get lost on its trails and cycling routes. There are plenty!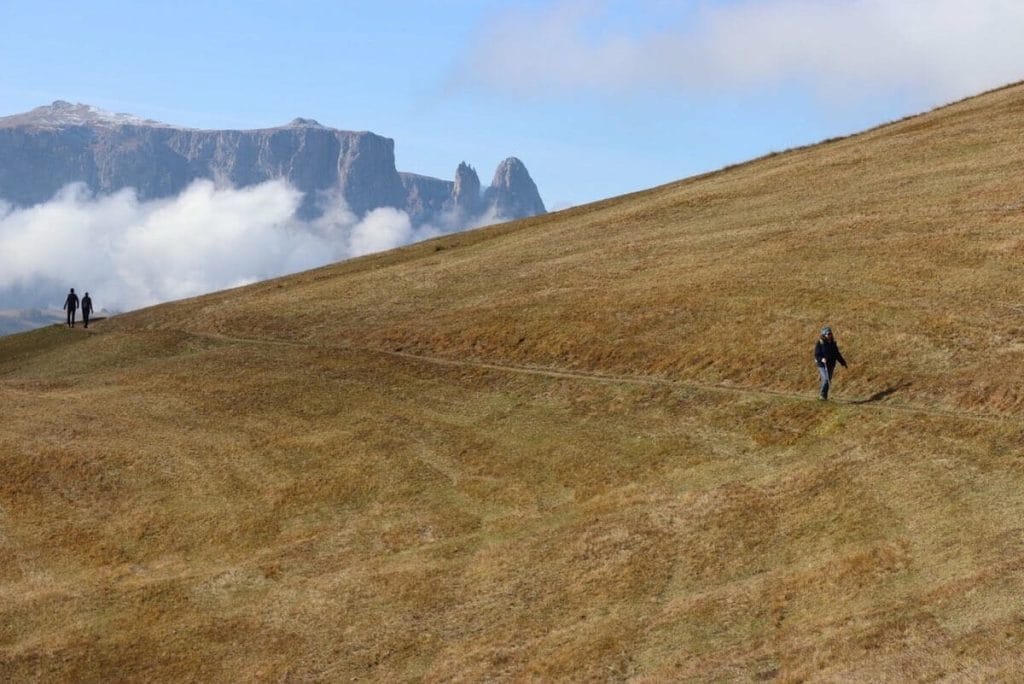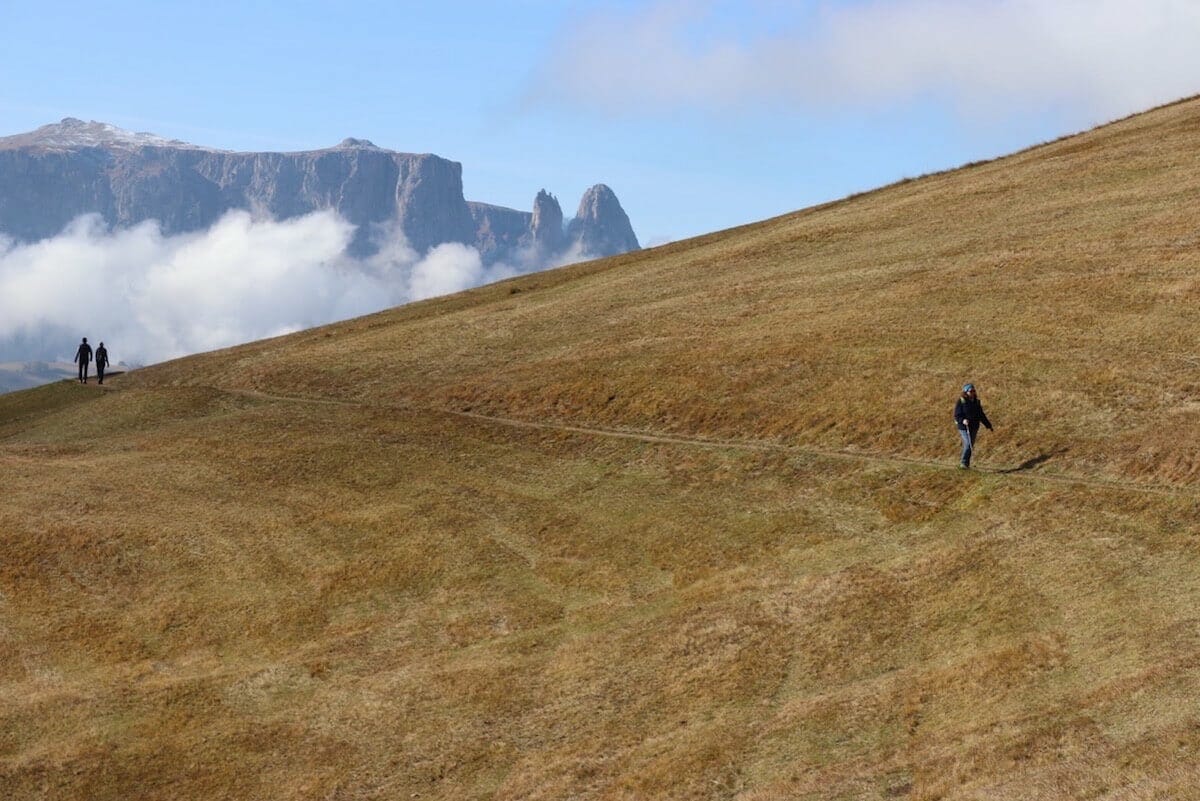 11 – When you're in Alpe de Siusi / Ortisei, visit the nearby village Selva Val Gaderna. Located at the end of a valley, encompassed by the rich fauna and flora and breathtaking Alpine landscape, Selva is a place in the Dolomites that should not be missed.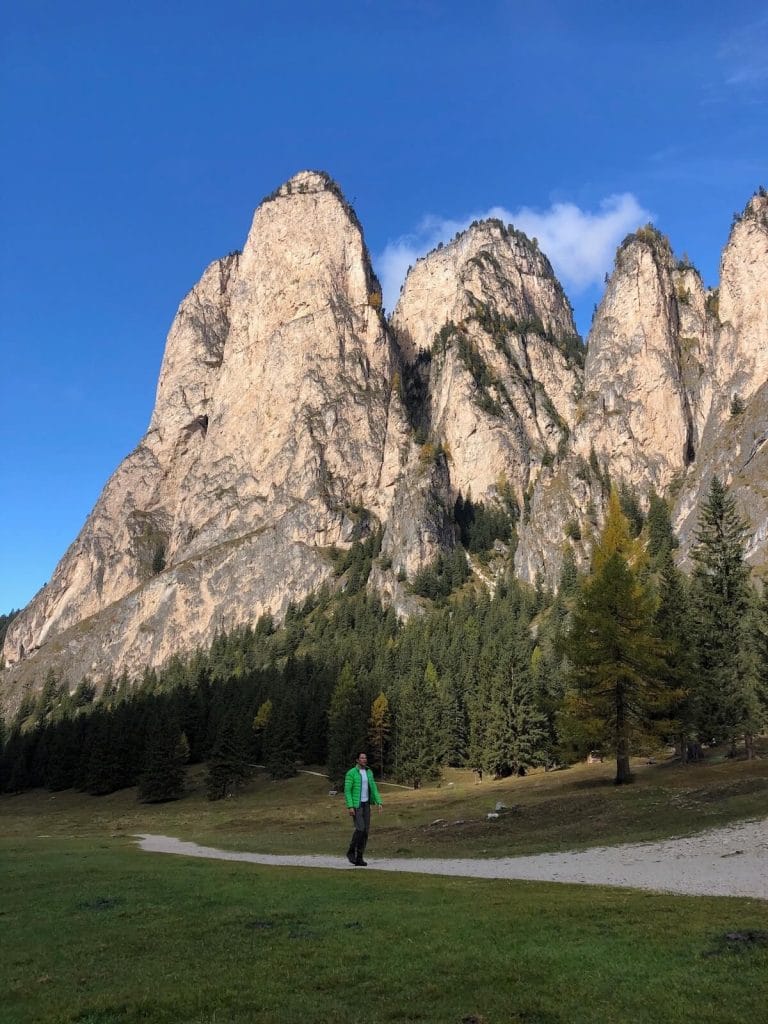 12 – There are so many cities, attractive towns and villages ringed by mountains and forests that are a ideal getaway from the daily rush.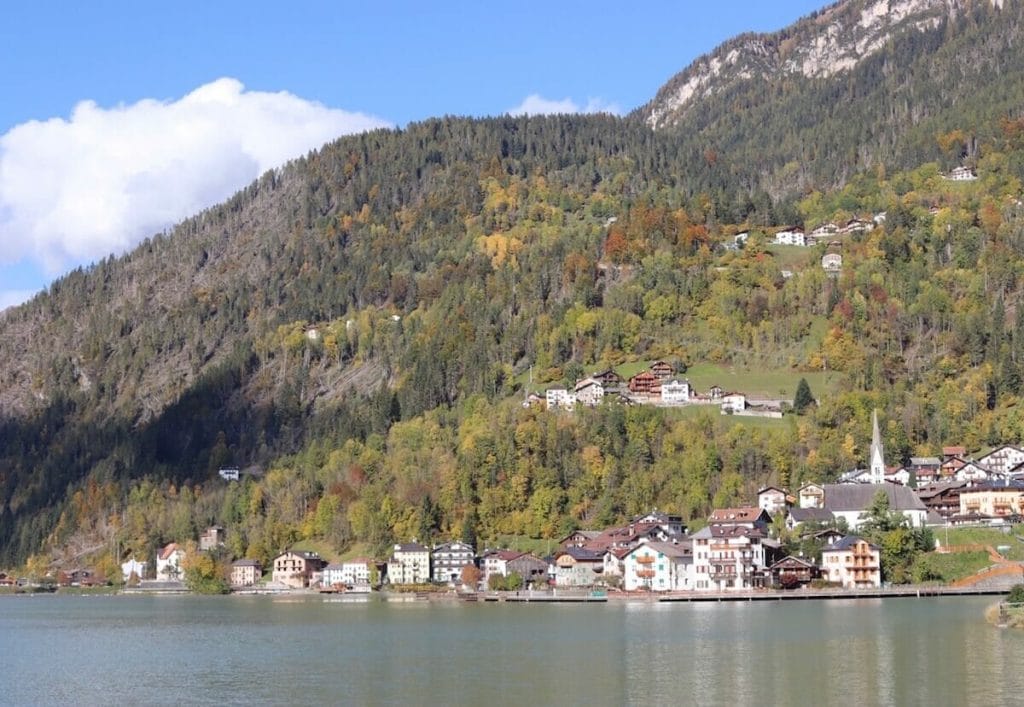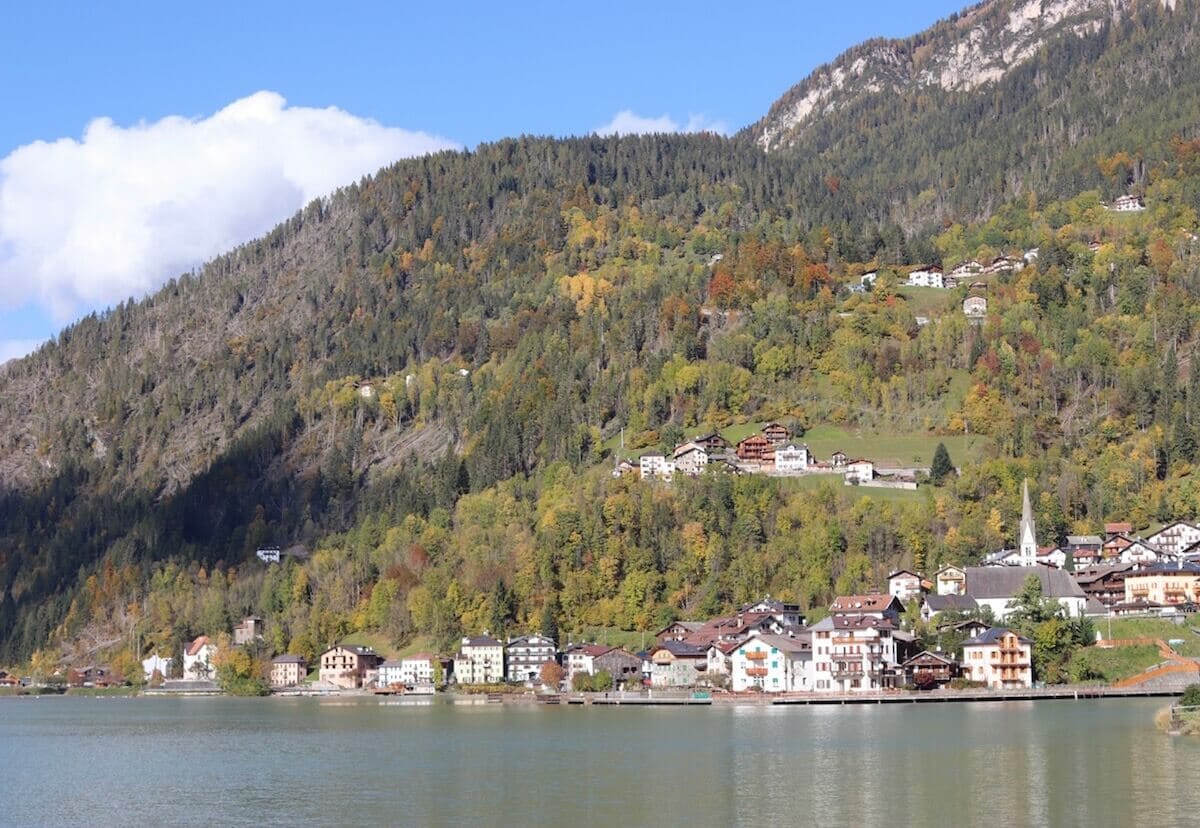 13 – The holiday season is also another popular time to visit the Dolomites. An array of Christmas markets attracts Italians and foreigners alike and it's an excellent program for the whole family.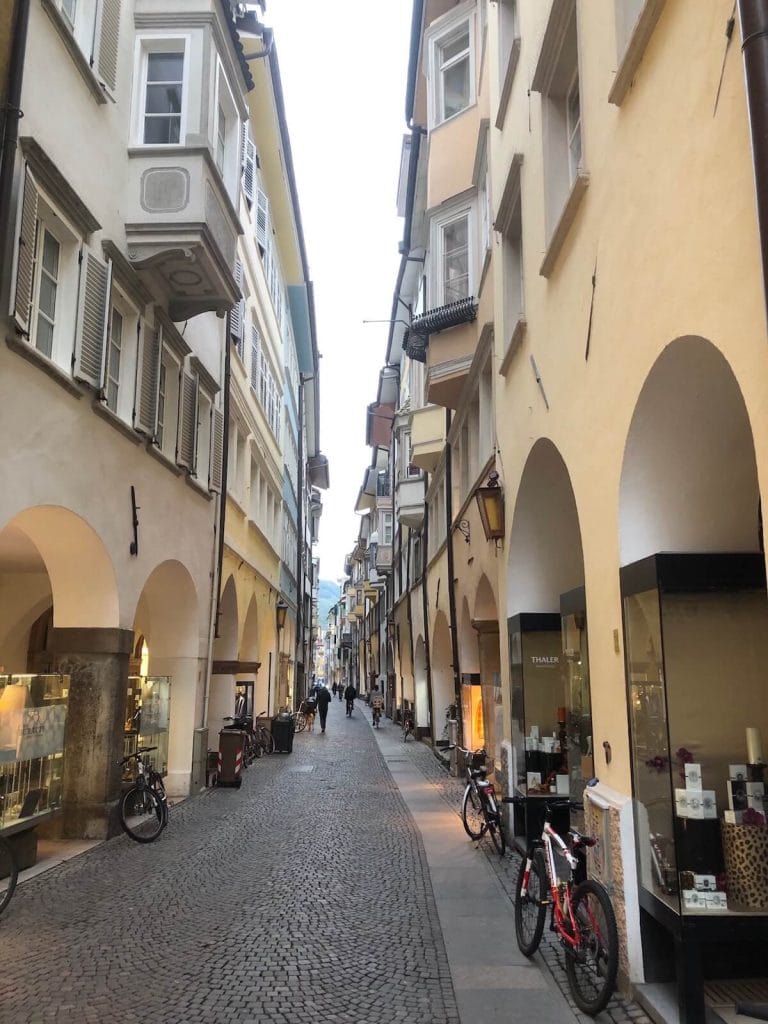 14 – It's gonna be hard for you to decide which one is the most beautiful place in the Dolomites. Don't you think so?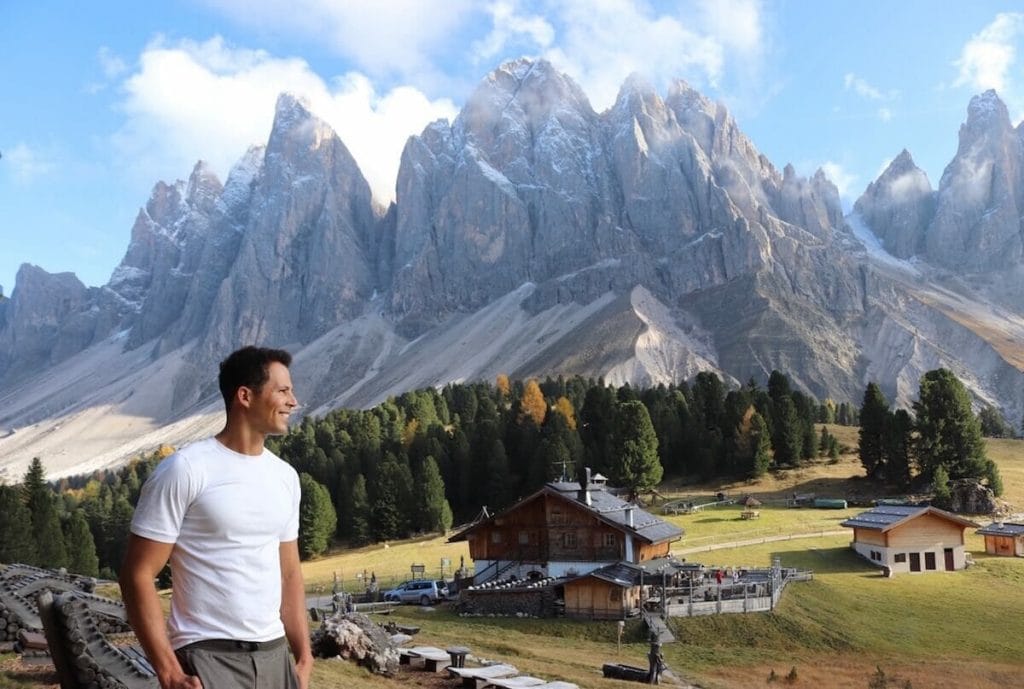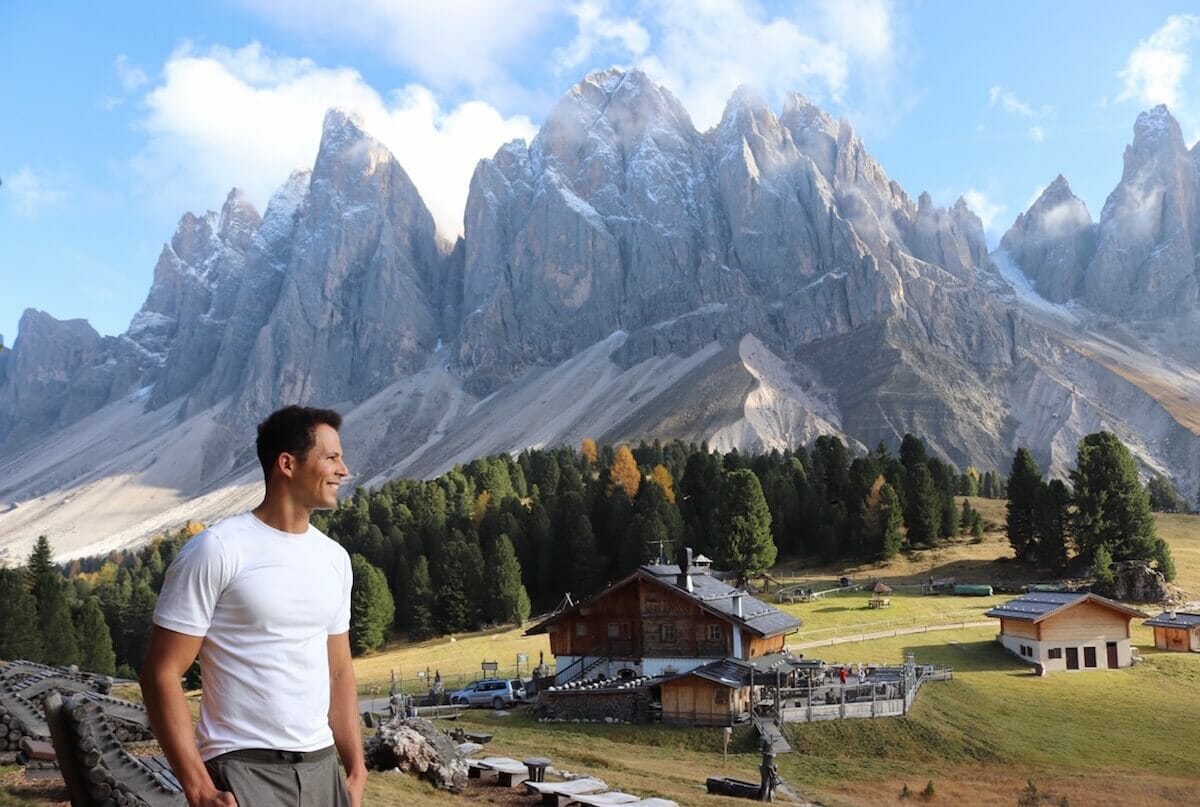 15 – Stop, take a breath and be grateful for visiting one of the most beautiful regions in te world!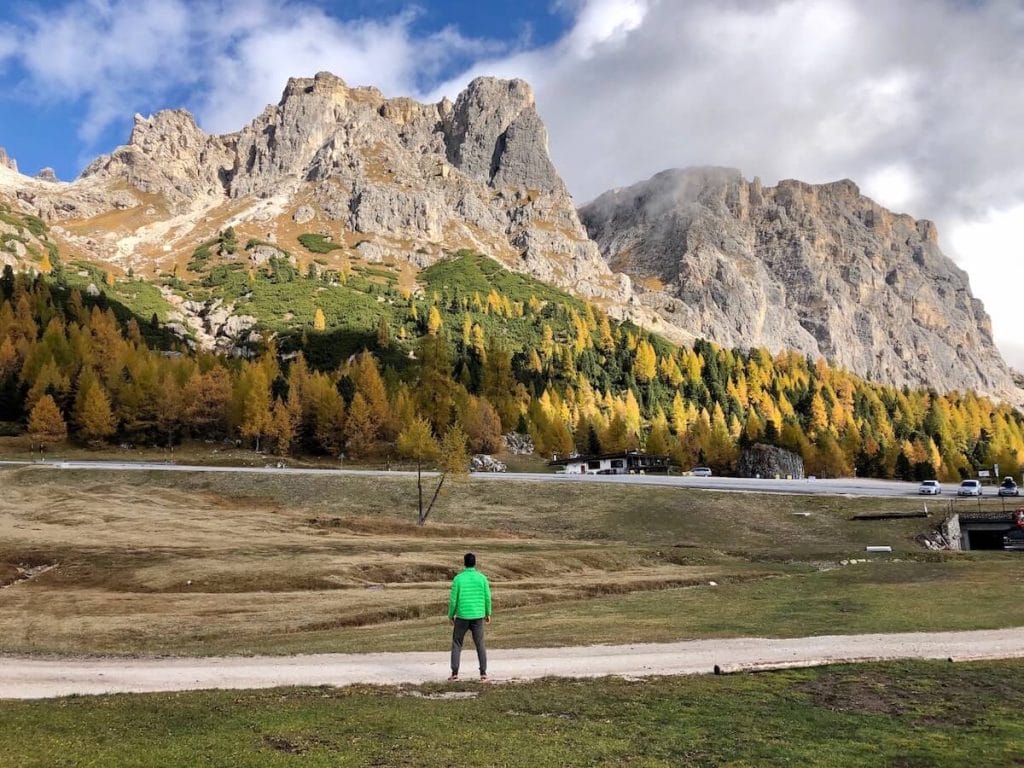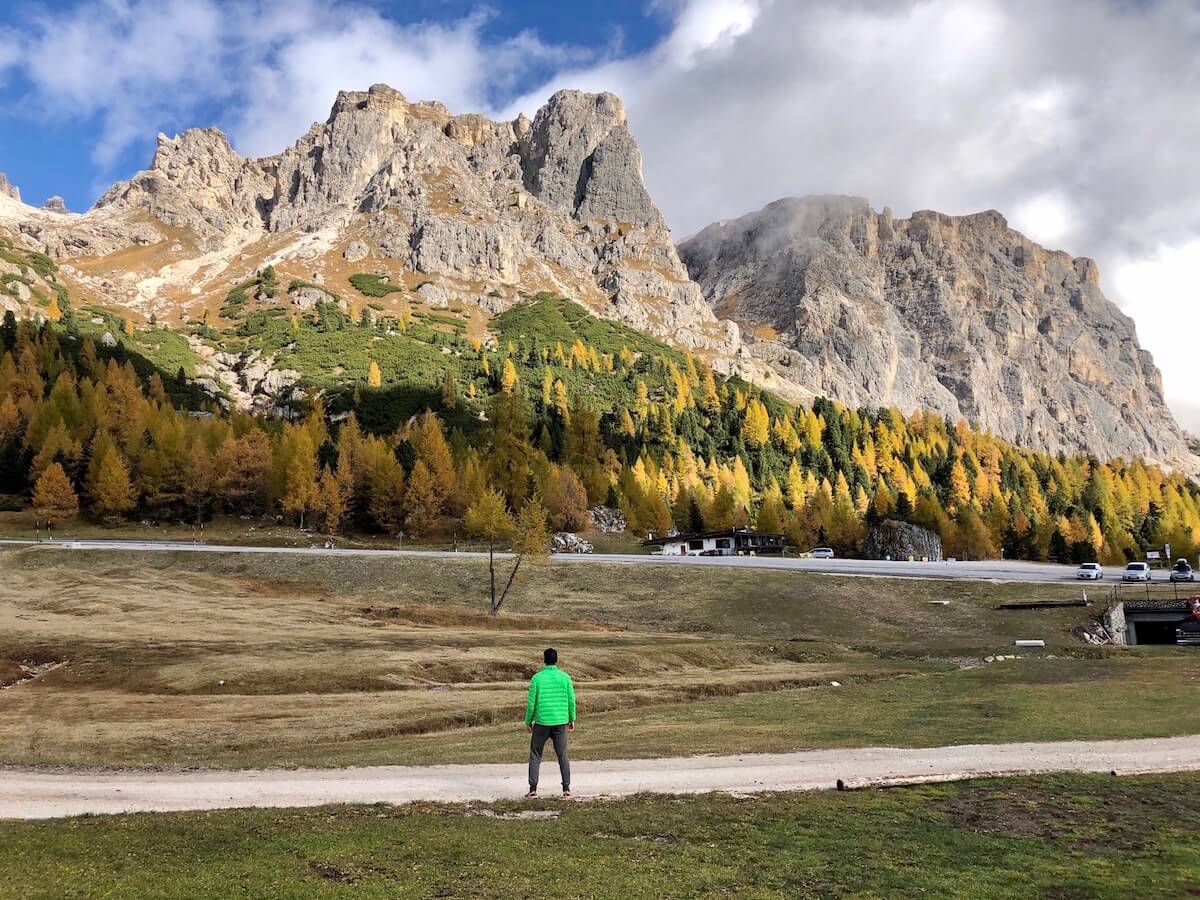 Here are just 15 otherworldly pictures to make you want to visit the Dolomites and soon I will publish other posts with more information and videos.
So, what are you waiting for to visit it?
Cheers and safe travels 😉
More inspirational posts that you might like:
Tips to Plan a Trip to The Dolomites
Where are the Dolomites mountains located?
They are located in the eastern section of the northern Italian Alps, bounded by the valleys of the Asarco (northwest), the Pusteria (north), the Piave (east and southeast), the Brenta (southwest), and the Adige (west). Check the exact location here.
How to get to the "Dolomiti'?
There are many ways to get to the Dolomites in Italy. The easiest way would be to fly into nearby cities (like Venice, Innsbruck or Munich) and then driving into the Dolomites by car. By the way, I highly recommend hiring a car to better explore this area.
If you're a solo traveler and/ or don't want to hire a car, there is a bus from Venice to Cortina D'Ampezzo and you can book it here. There are also private transfers available.
The two closest international airports serving the Dolomites are located approximately 100 miles away in Venice, Italy (162 km to the South), and Innsbruck, Austria (165 km to the North).
There are lots of airports to choose from, it all depends on the route you want to take.
Another city that you can consider to be your start point of your trip is Verona. This is where I departed from.
If you want to visit the Dolomites in just one day, you can take a day trip from Venice. Check more details, price and availably here.
Best Time to Visit the Dolomites?
The Dolomites is a year-round destination. So make your travel plans based on your own seasonal preferences.
Summer is good for hiking, mountain-biking and visiting the lakes and winter is the perfect time for skiing, snowboarding, ski mountaineering and snowshoeing.
The fall colors and light make the Dolomites even more breathtaking and perfect for photography.
The high season runs from late June to August, so if you want to beat the crowds my recommendation is to visit it in June or September, when the weather is still great.
Where did I stay?
I stayed at Antelao Dolomiti Mountain Resort in Borca di Cadore, Hotel Hubertusstube in Laion, and Capitol Rooms in Bolzano.
Travel Planning Resources
Book Your Flight
Find cheap flights on Skyscanner. This is my favorite search engine to find deals on airlines. Also make sure to read my How to find cheap flights article.
Rent A Car
Rental Cars is a great site for comparing car prices to find the best deal. They search both local & international rental companies.
Book Accommodation
Booking.com is my favorite hotel search engine. However I've been using Hotels.com very often because it has an excellent award program, for every 10 nights booked you get one for free.Hilton Hotels also has an interesting reward program.
If you prefer to rent locals' apartment, the best option is undoubtedly Airbnb.
Protect Your Trip
Don't forget travel insurance! I always use World Nomads for short-term trips and SafetyWing for long-term ones. Protect yourself from possible injuries & medical expenses abroad. Find out why Travel Insurance is more than a precaution, a necessity.
Book Tours in Advance
Book unforgettable experiences and skip-the-line tickets with GetYourGuide.
Book Ground Transportation
BookaWay offers a stress-free experience with secure payments and no hidden fees. You pay online and receive your itinerary by email.
Store your Luggage
If you need a place to store your luggage after checking-out, you can drop it off at a LuggageHero shop and enjoy your time without dragging your luggage all over a city.
Get a Travel Card
Revolut Card enables cash machine withdrawals and debt payments in 120 countries. It's especially aimed for those who travel frequently, offering spending abroad and international money transfers with no hidden fees.
Packing Guide
Check out my How to pack a carry-on suitcase for a five-month trip to help you start packing for your trip. Don't forget your camera, chargers and other useful travel accessories.Reusable Block
Safe travels😉
Travel Planning Resources
For every booking made through my site I donate US$ 1 for a charitable organization.
Safe travels ☺