Is starting a healthy style part of your plans for 2023? Here are 10 healthy living tips for everyone and much more 😉
The time of the year that many people do resolutions has arrived again.
New Year's is also when we think about our age and realize how fast time is going by.
If you want to age well, with health and energy to go through another year, and its vicissitudes, with your heart out, you should adopt a healthy lifestyle.
What is a Healthy Style?
According to World Health Organization (WHO), "a healthy lifestyle is a way of living that lowers the risk of being seriously ill or dying early."
Health is not just about the absence of disease. It's also about physical, mental, and social wellbeing.
A healthy lifestyle includes a balanced diet, regular exercise, and plenty of rest, especially sleep. Alcohol should be avoided or drunk in moderation and positive social connections also should be made.
These are the basic 5 steps to a healthy lifestyle that everyone should follow.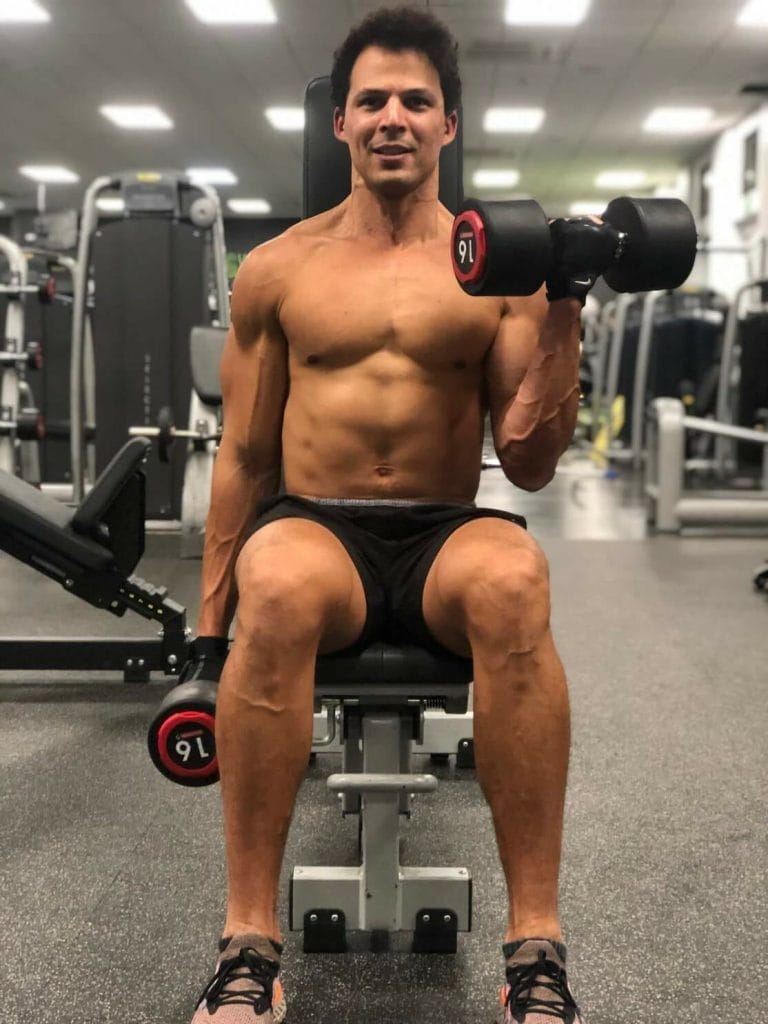 What are the Benefits of a Healthy Lifestyle?
A healthy lifestyle gives us physical and mental wellbeing. Being healthful is a good way to take care of yourself.
When we're healthy, we have more energy to tackle our daily chores and enjoy more aspects of our lives.
Sometimes we take it for granted until we get sick and realize how important it is to be healthy. Don't we?
The coronavirus pandemic has also shown that healthfully people have a better chance of recovery from it.
I've been maintaining a healthy lifestyle for several years, and I don't even remember the last time I got sick.
This is the reason why I decided to write this post with 10 tips for a healthy lifestyle, so you can start yours from scratch to kickstart a healthier year.
10 Tips for a Healthy Lifestyle
1 – Start exercising regularly
If you ask me how to start a healthy lifestyle, I'd say that the first step is exercising regularly. It's because physical activity plays an important role in your health and wellness.
It's important to exercise to stimulate the body's natural maintenance and repair system. Your bones, joints, and muscles will stay younger if you exercise.
The lack of physical activity will increase your health risks in many ways, such as: coronary heart disease, strokes, high blood pressure, little energy, flaccid body, being overweight, etc.
How many times a week you should exercise and for how long?
Four to five times weekly is ideal and at least 150min according to Centers for Disease and Control Prevention (CDC).
Walking around the block, biking, going to the gym, and taking online fitness classes are just a few options! Start slowly and listen to your body.
I know that busy lives and lack of motivation get in the way sometimes, but if you want a hearty and longer life, you must exercise. This is the first and probably one of the most important healthy lifestyle tips. Keep that in mind!
2 – Be mindful of what you eat
Eating a healthy, balanced diet is an important part of maintaining good health.
Generally, try to eat foods that are high in nutrients like protein, fibre, healthy fats, vitamins, and minerals.
Eat more fruits and vegetables, high fibre starchy carbohydrates and good sources of proteins (seafood, poultry, eggs, nuts, and lean meat)1. Reduce fat, sugar, and salt intake.
You don't have to follow a diet plan, just need to be mindful of what you eat.
There are easy steps that you can take to eat better, such as replacing white rice and sugar, with brown ones, regular pasta, and bread for the wholemeal ones.
You can also opt for fresh juices, and limit the frequency of sugary drinks. Don't add oil when cooking vegetables: boil, steam, or grill food instead of frying them.
These are just simple health tips for everyone interested in a healthy diet.
How can you tell if you are eating a healthy diet? If your food has a variety of colours, you're on the right track. As simple as that.
Exercising and eating healthily are the keys to a healthy lifestyle.
3 – Drink plenty of liquids
The average percentage of water in an adult human body is 60%. Needless to say, how important water is for the well-functioning of our body.
Water serves multiple purposes, including carrying nutrients and oxygen to cells, metabolizing proteins and carbohydrates, regulating body temperature, etc.
The amount of water that you should take daily depends on many factors, such as your health, activity level and where you live. Some health experts say that you should drink 2L per day, while others say 3L.
Although one thing is consensual, the fluid intake is adequate when your urine is colourless or light yellow2.
To keep you hydrated, my recommendation is to buy a reusable water bottle and leave it on your desk. If you have trouble remembering to drink water, like me, set an alarm on your phone.
Drinking plenty of fluids is the third of my 10 tips for a healthy lifestyle.
4 – Reduce alcohol intake
Drinking alcohol can be a pleasant social activity for many people. Who doesn't like to have a glass of wine with friends and a cold beer on the beach?
In fact, drinking small quantities of alcohol can reduce the risk of heart disease.
But depending on the amount and the number of times you drink, it can become a big problem not only for you and your health but for your family as well.
Excessive alcohol use can lead to the development of chronicle diseases, increase the risk of accidents, etc3.
Four steps to reduce alcohol intake are:
Keep alcohol out of the house;
Buy small wine glasses;
Have a half-pint glass when drinking beer or cider;
Know your limit and respect it.
5 – Don't smoke
Smoking and having a healthy lifestyle don't really match. Why? Because smoking is the greatest self-imposed risk to your health.
You're at risk of respiratory problems, coronary heart disease, and cancer and if you smoke at home your children will have more chest, ear, nose, and throat infections than children whose parents don't smoke.
If you don't smoke, don't even start, because it's very hard to stop. If quitting smoking is your resolution for 2023, look for some help.
6 – Get enough rest
Sleeping is the key to good health and wellness.
While sleeping our body is recovering from the day, repairing cells, restoring energy, and releasing proteins and hormones like Cortisol, Melatonin, DHEA, and GH (Growth Hormone).
How many hours of sleep we should get daily?
It depends on your age group, overall health, daily activities, and sleep patterns. The National Sleep Foundation guidelines recommend between 7 – 9h of sleep per night for adults.
When I created this blog, I used to go to bed at 2h and wake up at 8h. This was my sleep pattern for over 1.5 years.
I still have trouble going to bed before midnight. So, on January first last year I set the bedtime on my phone from 23h30 to 7h30, even on weekends.
7 – Meditate
I know that this is one of those tips for a healthy lifestyle that will not appeal to many people.
Either because they have tried it unsuccessfully or think that meditation isn't for them.
But meditation improves concentration, information processing and decision-making. It increases self-awareness, self-acceptance, and happiness, reduces stress and anxiety, benefits one's cardiovascular and immune health, and makes you stronger against pain.
If you want to start meditating, my advice is to take a meditation course. Otherwise, you may fall asleep, find it difficult or feel like you're wasting your time.
I went to a Vipassana retreat in India when travelling in Asia for five months and since that, meditating became part of my holistic lifestyle and daily habits.
8 – Have a work and life balance
Achieving a work-family life balance can be a challenge for most working adults.
If you're constantly working, you might not be able to give your spouse, children, or friends the time they need. Work-life imbalance can lead to exhaustion, fatigue, and stress and consequently increase the risk of various health hazards.
But there are a few steps that you can take to balance work and family life, such as setting work hours and sticking to them, don't reply to work emails when you aren't at work, making time for a holiday, etc.
I must confess that I struggle with it. The thing for me is that many times I don't feel like I'm working. So, I keep going on and on… my eyes get red, my back and wrist start hurting and then I stop. But I've been trying to not work that much…
We shouldn't compromise our health, wellbeing, and relationships because of work.
9 – Socialize with family and friends
As stated by Ann Pierce, "Making an effort to socialize with friends and family can not only make you happier, it also has many health benefits too. Mind and body respond well to positive social interactions, while isolation can bring far-reaching complications. Enjoying yourself with others is like a medication with all positive side effects!"
I know that if you live in a big city and/or have a busy work schedule, it can be hard to get together with family and friends. The pandemic has just worsened it. But it's an important aspect of our lives and should be prioritised.
Make video calls instead of just sending text messages, go out for dinner or to see a play, if you have a chance, and watch TV shows, series, and movies together. It all can give you some pleasure and make you feel much better.
10 – Do more of what you love
How boring can a life in which we just work, go home, and do errands be?
Making time for something you love – other than work – is crucial for our happiness and wellbeing.
Doing something you enjoy outside of work can be beneficial for your mental health, whether it is watching TV, reading a book, writing, doing charity work, painting, cooking, playing an instrument, etc.
After all, having a healthy lifestyle also means doing things that make you happy and feel good.
I like to travel, endeavour new adventures and learn new things. How about you?
These are just ten tips for starting a healthy lifestyle. Which ones can you tackle easily? Leave a comment below.
Remember that when you adopt a healthy lifestyle, you'll also be a role model to other people in your family, particularly children.
Cheers and have a healthier year.
Other sources:
1 – Healthy Eating Plate, Havard T.H CHAN
2 – How Much Water I should Drink a Day?, BBC Good Food by Kerry Torrens Nutritionist
3 – How Alcohol Affects Your Health, HealthDirect.GOV.AU
More posts that might interest you:
Don't forget to save these pins for later 😉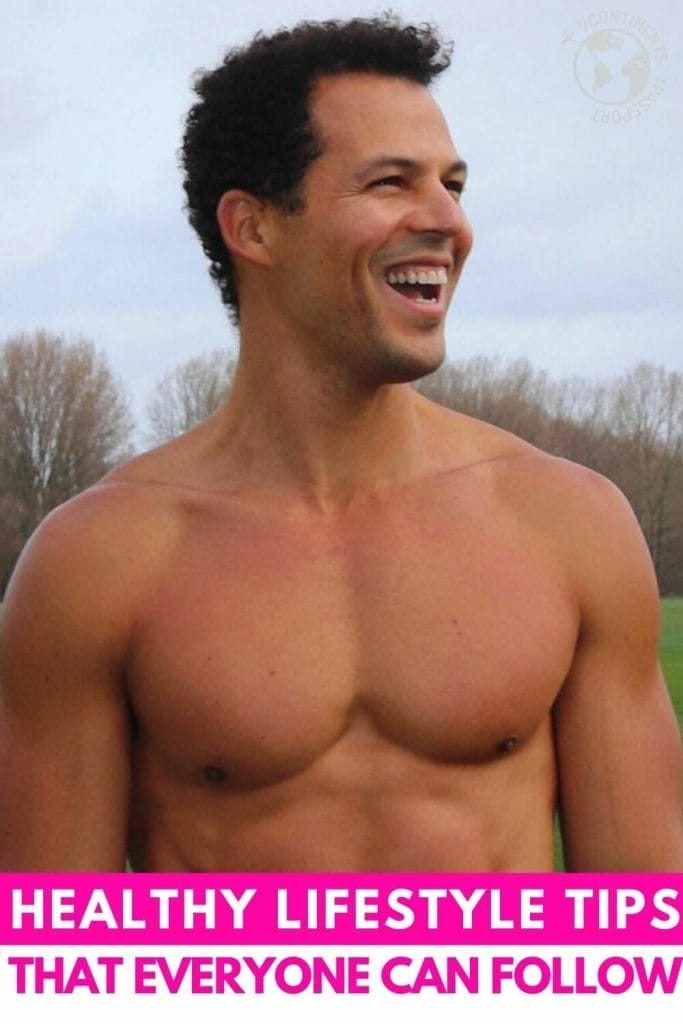 Travel Planning Resources
For every booking made through my site I donate US$ 1 for a charitable organization.
World Nomads provides travel insurance for travelers in over 100 countries. As an affiliate, we receive a fee when you get a quote from World Nomads using this link. We do not represent World Nomads. This is information only and not a recommendation to buy travel insurance.
Safe travels ☺