When things go wrong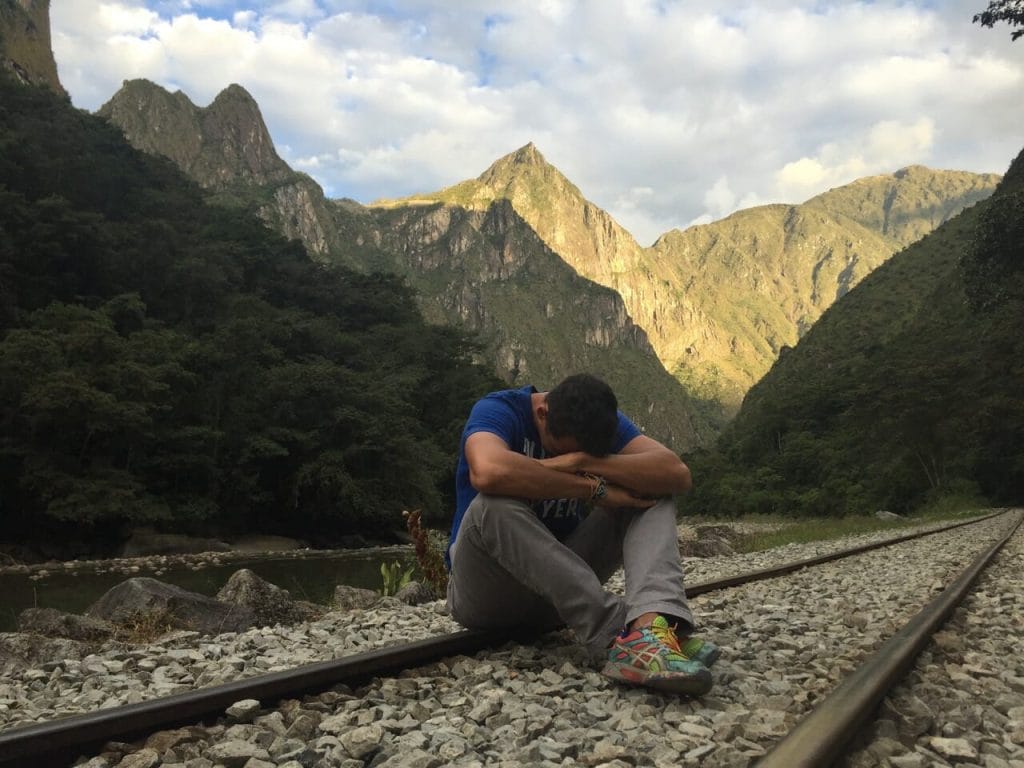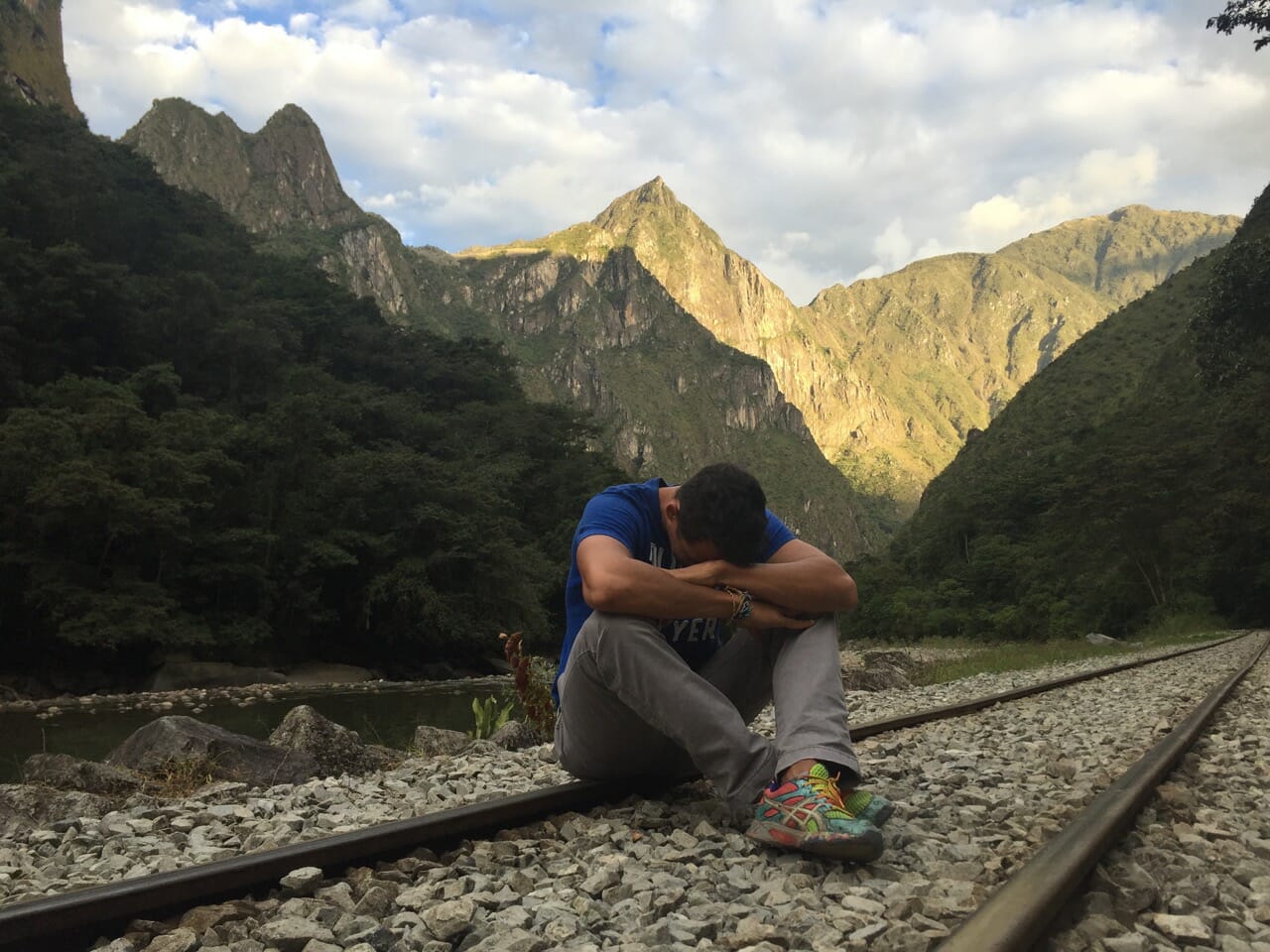 It was May 10th, the day I was going to Aguas Calientes (aka Machu Picchu Pueblo) to finally go to Machu Picchu after waiting five years for this day.
I woke up at 6:45 AM because I had to leave the hostel at 7:30. I chose the cheapest way to go to Machu Picchu: taking a 7 hours van from Cusco and then 2h walking on the train tracks.
I was really excited and very happy!!
The driver picked me up around 8h by foot and we walked to the van.
I had my phone in my pocket, my luggage in one hand and my wallet and a water bottle in the other hand.
When I got there the van had just a few people and I sat in the back but decided to move to the front to take some videos of the trip.
I had the impression that I left my wallet and my water bottle on the seat and I went outside to ask the driver to put my carry-on in the trunk.
I ended up spending too much time outside getting some footage and by the time I finished, the van was already full.
I put my phone in my pocket and sat in the front. Because I had a lipstick protectant in my right front pocket where I usually carry my wallet I did not miss it.
When the van stopped at the gas station I realized that I didn't have my water bottle or my wallet.
At first I got desperate touching my pockets and looking at the ground, but nothing… I asked out loud and no one said anything. One guy from the agency asked again and my water bottle showed up, but my wallet did not.
I checked my carry-on but I was sure that it wasn't there. I asked again and nothing.
The owner of the agency was there and took me to the place that the van was parked to see if my wallet was there. We even stopped by the hostel and the receptionist said that I left with my wallet in my hand. I was sure of that also. SO my wallet was gone…
Thank God the owner of the agency said that he would give me a room, lunch and dinner.
I went back to the van, without any money or credit cards!
It was the first time that this happened to me and I was completely lost. I did not have any idea of what to do.
The only thing that I wanted to do was to cry, but it would not bring my wallet back and it would not solve anything.
I had to get control of my emotions and start to plan what to do. I was in another country, by myself, with no money and I was staying three more nights.
On our first stop, the driver and I looked through all the seats and on the floor but found nothing.
The only thing that I could think to do was beg for money.
On our second stop for lunch, I thought of another option that was to find someone from Brazil or the U.S where I have accounts, and try to make some transactions using the Internet.
I searched for some coins in my carry-on and I found £0,10. Now I just needed to find some people from England to change it for me. I did find people at the restaurant and believe or not, among around 7 people they all said that they didn't have 0,50 soles coin to exchange for me.
I talked to some people who were on the van and a Korean lady advised me to check if there's a Brazilian consulate in Cusco and talk to them.
Another lady with a very strong American accent told me that she was from Croatia and advised me to talk to some friends and ask them to send me some money using Western Union or Money Gram. Finally the light bulb sparkled and I found a solution.
After the 7h drive we arrived at Hidroelectrica where the driver and I checked the van one last time.
I walked the two hour to Machu Picchu Pueblo and I was already feeling better, since I had accommodations, food, a solution and I even found 15,90 soles (US$4) in a small pocket.
I went to the hostel that I had made reservations and they told me that they needed my credit card to complete the payment. So I went to the hostel that the owner offered me and made some phone calls to cancel my three credit cards, and texted a friend from NYC to send me US$ 50 (that would be enough for my last three days in Peru).
People say that things always happen for a reason, but the truth is when something bad happens it is really hard to accept.
However, what I learned from this experience was:
-Never carry all your money and credit cards in your wallet. Put some aside in another place in case that this might happen.
-Watch your personal belongings at all times.
-Don't trust completely people that you've never met before.
-Talk to the right people for help. The owner of the agency was able to help me.
-It is ok to share your problems with other people because they might have good ideas that you haven't thought about.
-But, don't expect that people will help you. And don't expect that people will give you money and or even believe that you were robbed and are having a hard time.
-With Western Union and Money Gram you can receive money basically everywhere in the world. You will need just a document to get cash.
Things to remember:
-Never carry too much stuff with you in different bags and/or hands along with your luggage. If I did not carry the water bottle my wallet would be in my hand as it was always.
-Never carry your passport with you when you go sightseeing. If you lose it you are in worse trouble.
-When bad things happen contact a family member or a friend that you can count on and ask them for help. I'm sure there are people who care about you and are willing to help you.
-There's a solution for everything.
Machu Picchu was amazing I was really glad that I finally saw it!
Let's move on and safe travel folks.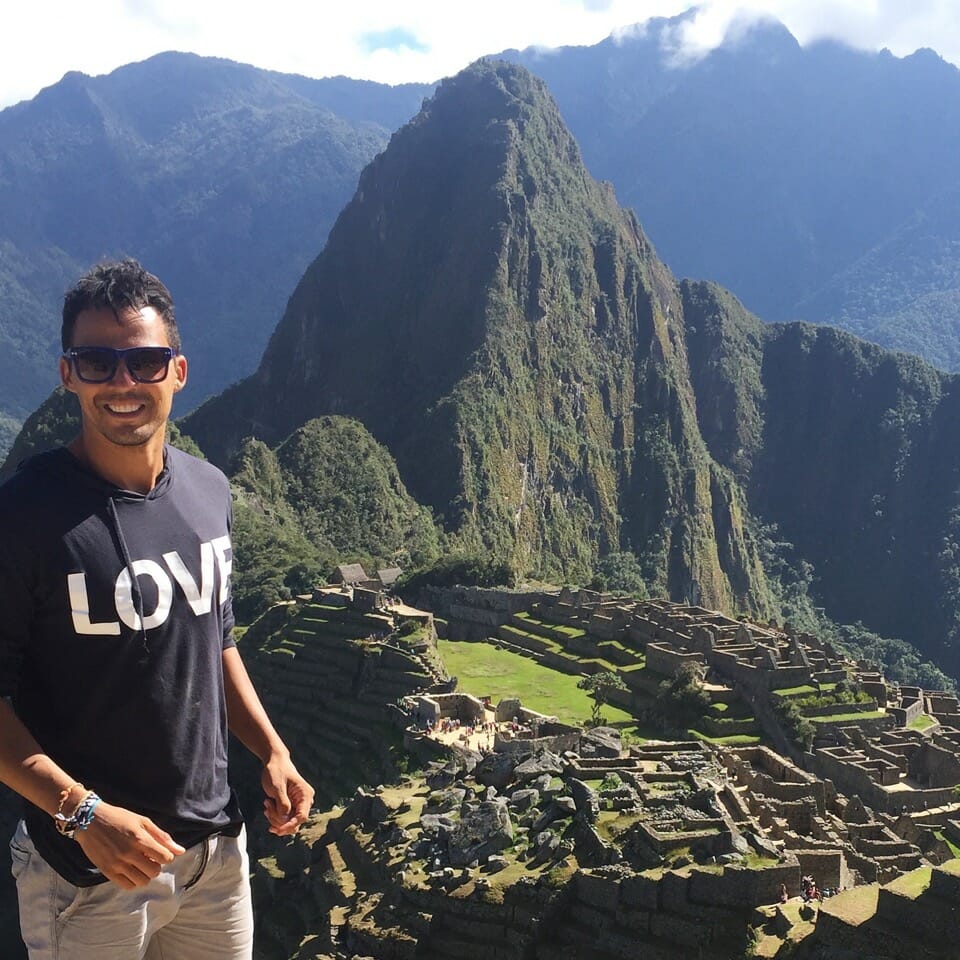 Travel Planning Resources
For every booking made through my site I donate US$ 1 for a charitable organization.
Safe travels ☺